Counter-Strike: Global Offensive – Downloads
EZfrags CS:GO Multihack v9.52 [public] – rage/legit
EZfrags CS:GO Multihack v9.52 – rage/legit ylHwWHxqtEA Features : – Triggerbot – autofire or hold key mode, changeable delay – Aim assist – works with automatic weapons – Aimlock – selects the enemy closest to your crosshair and locks onto him. Works well with any weapon, especially the deagle and snipers
4. Aug 2018
16:21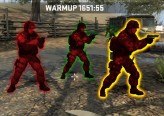 KateBot 1.0.6E + Src
Features: -Aimbot -Triggerbot -Bunnyhop -Skinchanger & Knifechanger -GlowESP: –HealthBased –BodyColor –C4 Owner & Defuse Player (Glow BLUE color) 1. Don't inject in CSGO 2. Unbind Left Mouse Button in csgo for aim(command: unbind mouse1)
30. Jul 2018
13:25
Armanis Hack update 1.2
Features: -Enemy And Team Esp -Enemy Triggerbot -Bhop -Radar Hack I hope to add aimbot in the future when i learn how to code it! To use the trigger bot hold ALT PS: It only shoots at enemy's and in the future i will add the ability to choose your own delay
30. Jul 2018
13:20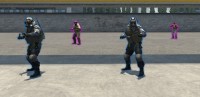 Nero External 1.3
Instructions: Open the cheat and CS:GO, it doesn't matter which is opened first Wait until the cheat is fully loaded Enable the features that you want Change glow and chams colors with F6 Hold left ALT to use the triggerbot after enabling it with F3. Set the delay for the triggerbot with F7 Enable bunnyhop
17. Jul 2018
18:03
Glow ESP External
glow esp external auto offsets updated
17. Jul 2018
18:02
CSGO Radarhack
Just download it and start CS and then start the exe file, not before starting CSGO.
17. Jul 2018
18:01
EZfrags CS:GO Multihack v9.51 [public] – rage/legit
EZfrags CS:GO Multihack v9.51 – rage/legit ylHwWHxqtEA Features : – Triggerbot – autofire or hold key mode, changeable delay – Aim assist – works with automatic weapons – Aimlock – selects the enemy closest to your crosshair and locks onto him. Works well with any weapon, especially the deagle and snipers
14. Jul 2018
16:53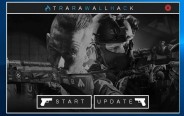 TRARA Wallhack (ESP) v5.0
HACK FOR CS:GO TRARA WALLHACK+ESP UNDETECTED
7. Jul 2018
21:08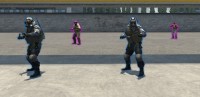 Nero External 1.1
Instructions: Open the cheat and CS:GO, it doesn't matter which is opened first Wait until the cheat is fully loaded Enable the features that you want Hold left ALT to use the triggerbot after enabling it with F3. There is a 50 ms delay before each shot. Enable bunnyhop with F4 and hold SPACE to use.
5. Jul 2018
18:18
EZfrags CS:GO Multihack v9.48 [public] – rage/legit
EZfrags CS:GO Multihack v9.48 – rage/legit ylHwWHxqtEA Features : – Triggerbot – autofire or hold key mode, changeable delay – Aim assist – works with automatic weapons – Aimlock – selects the enemy closest to your crosshair and locks onto him. Works well with any weapon, especially the deagle and snipers
8. Jun 2018
15:55