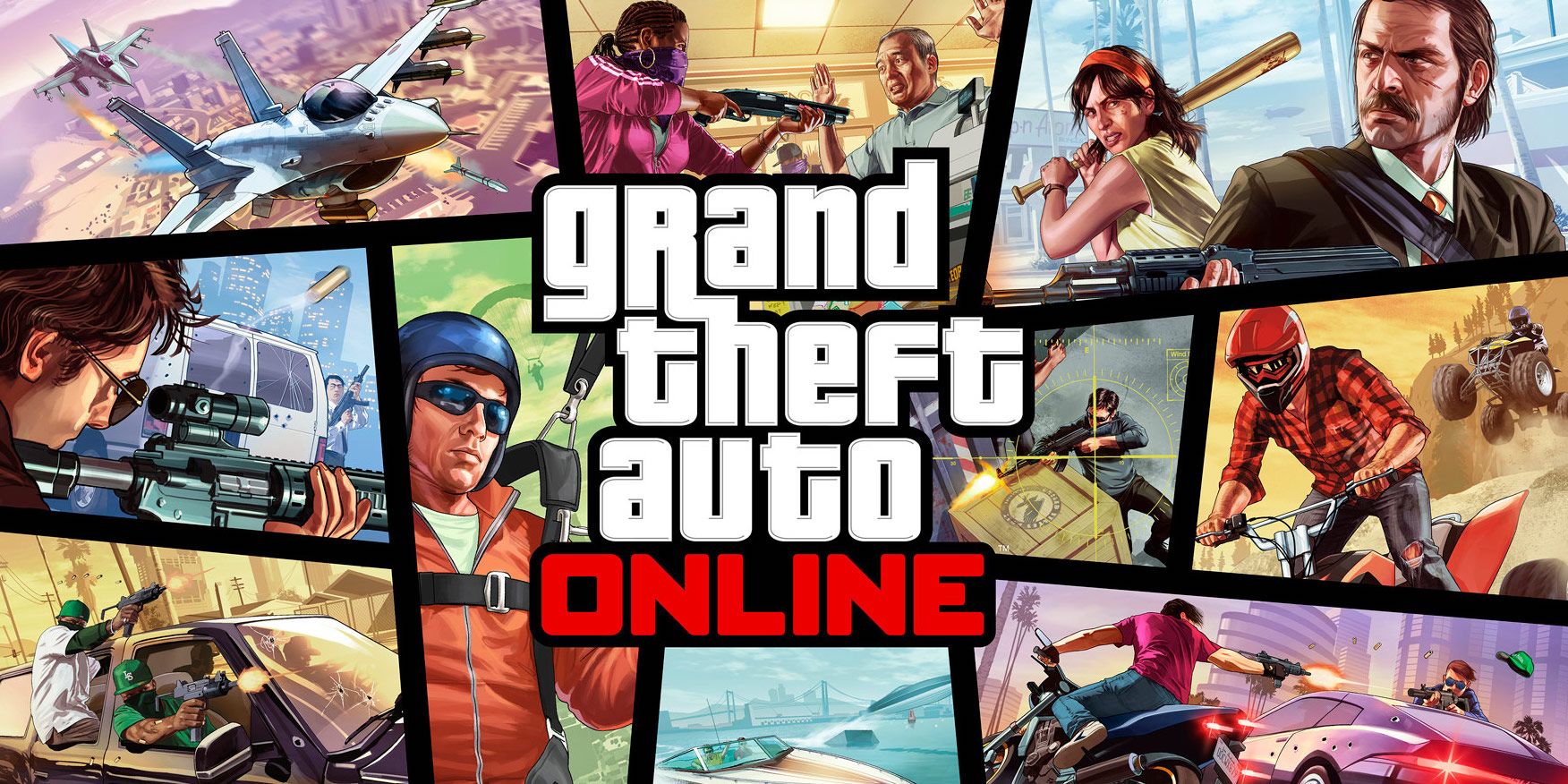 GTA: Online Guide to Multiplayer Mods
This guide outlines the pros and cons of some of the most popular mods and servers people can play for Rockstar's Grand Theft Auto: Online on PC.
Jan 08, 2020
One of the cornerstones of Grand Theft Auto Online on PC, is its interesting and hardworking modding community, so popular that it dominates Twitch on the regular. The types of mods that the community creates are limitless. There are gameplay and visual mods that turn Los Santos into a realistic SoCal experience, allow players to jump into dedicated servers, or put Los Santos in the middle of zombie apocalypse. Among these mods are ones made specifically for GTA Online.
Online mods are standalone modifications or total conversions for Grand Theft Auto V meaning that they have their own separate client and do not interfere with any of the original game files. These online mods allow people to create customized servers with unique game modes, vehicles, weapons, and more. These types of mods are some of the community's most popular and entire communities have been built around the variety of different servers they have. This guide will outline the pros and cons of three popular GTA Online mods (FiveM, RAGE MP, and NoPixelRP) and where to get them.
FiveM Mod for GTA Online
The FiveM mod for GTA Online is extremely popular, and one of the first GTA Online multiplayer mods created. FiveM uses GTA Online network code, so it runs very smoothly when compared to other mods. Its servers also keep game AI, which unlike other mods, allows for players to interact with NPCs (non-playable characters) and pedestrians, which limits the amount of players their servers can hold, but keeps the city lively. These servers have a plethora of game modes, such as roleplaying, Zombie Survival, Deathmatch, and Car Meets.
In order to get into FiveM servers, players can go to the master list found here. There are popular tags that players can use to filter the results on the left hand side, and there is also a search function if the tag isn't there. Once players find the server they want to join, they can double-click the server and then click connect. This will automatically open the FiveM client once it's downloaded. Players can find the most popular servers by sorting the list based on the number of players in the server. This is done by clicking "players" on the right side of the list. Some of these will be whitelisted, so players will need to join the server's Discord server and apply there.
How to get the FiveM Mod for GTA Online
Since this is a standalone mod, players can simply download the client here and then run the file.
Related: GTA 5 Venom Mod!
RAGE MP Mod for GTA Online
The RAGE MP mod is another highly used GTA Online mod. The main difference between RAGE MP and FiveM is the number of players each server can hold. Since FiveM uses GTA Online network code as its base, it can't handle as many players on their servers. On the other hand, RAGE MP can hold over a thousand people per server. This makes gameplay on the RAGE MP mod extremely chaotic and entertaining. However, servers can get slow with this huge number of people, and servers do not have any pedestrians for players to toy with.
The server list for RAGE MP can be found here. The user interface doesn't have as much functionality as FiveM's, but players can still search for different gamemodes or servers. To join a server, players can double click the server they want to play on, and the RAGE MP client will automatically launch. Similar to FiveM, many of the most popular servers on RAGE MP are whitelisted, so players will need to submit applications through their Discord.
How to get the RAGE MP Mod for GTA Online
Similar to FiveM, this is a standalone mod. Players just need to download it here and run the file.
NoPixelRP Mod for GTA Online
Probably the most well-known mod, NoPixel has gained a lot of popularity in the community due to its player-base, which includes many famous Twitch variety streamers, such as LIRIK, Summit1G, and Sodapoppin and its own amazing streamers like LordKebun and Koil (the server creator). This mod is only for RP (Role Playing) and has fairly strict rules. The servers aren't available to everyone immediately. Players need to submit an application and then be approved before they can even join in on the fun.
How to get the NoPixel Mod for GTA Online
Players can submit an application and download the mod here.
More: A Beginner's Guide to the Diamond Casino Heist
Grand Theft Auto: Online is available for PlayStation 4, Xbox One, and PC, but mods are only accessible on PC.
Marvel's Blade Joins Fortnite As Playable Character
Related Topics
Get GTA V hacks for free on Free-Game-Hacks.com