PUBG Mobile – WalterESP (APK)
27 831 59
Status: NOT WORKING
Version: v2.0 [23/04/2020]
Developer: WalterBlack
Views: 27 831
Comments: 59
Last update date: 23-04-2020, 06:21

Great cheat WalterESP on PUBG Mobile that you can download for free from our site without viruses and ads. This is a complete (APK) solution for your mobile device, specifically for the game PUBG Mobile. This hack WalterESP will make your gameplay much easier, all thanks to the ESP function – this function will highlight your enemies with squares and thus you can see them through the walls on the map or any other textures. There is a convenient menu with which you can manage the hack. This hack is not for an emulator on a PC, but for your phone (be careful).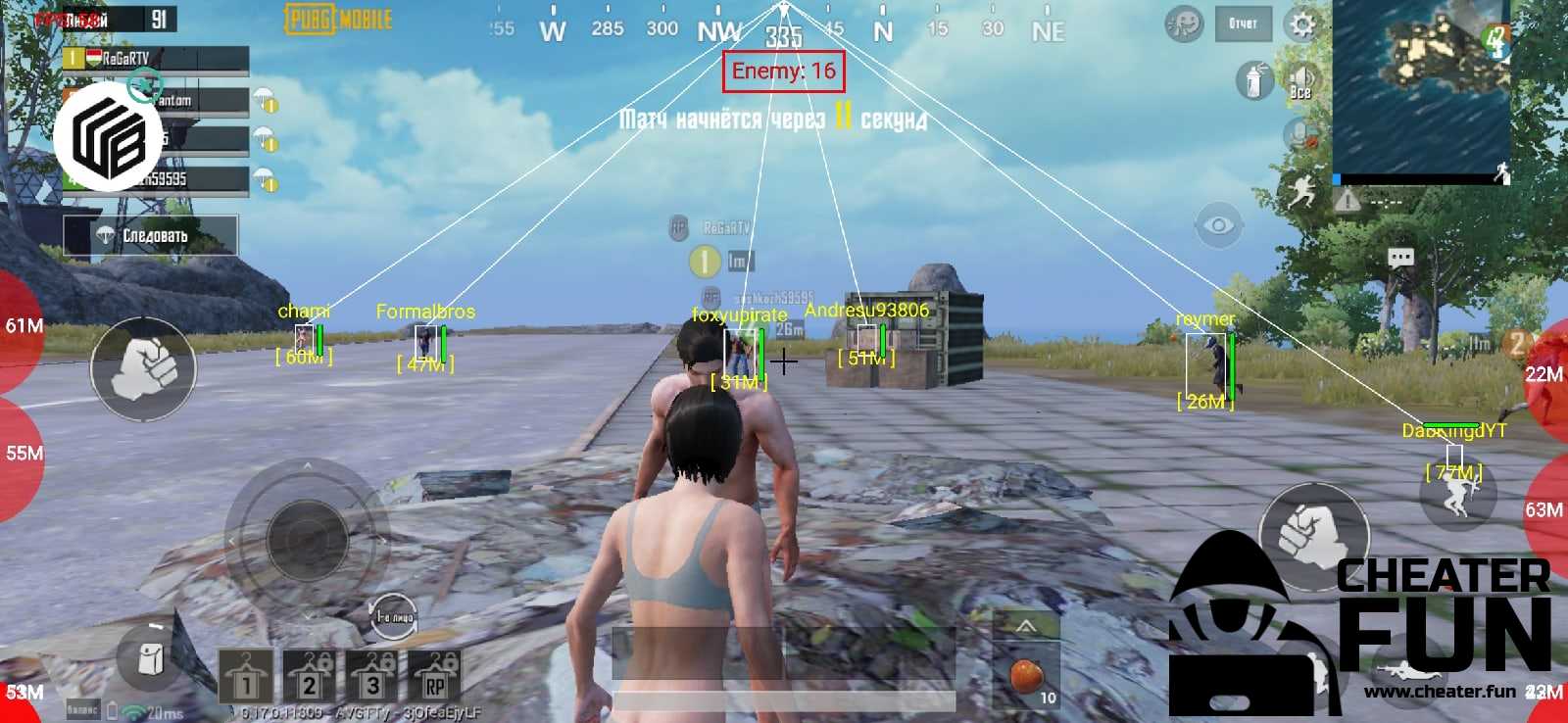 HOW TO USE?
In the archive there are full instructions for running the hack + video tutorial
 video tutorial
Any questions? Ask in the comments.
Only registered users can download cheats.
Dear visitor, You are logged in as an unregistered user. We recommend You to register or enter the site under your name.